Couples massage can provide a relaxing and bonding experience for partners. The shared experience of receiving a massage together can create a deeper sense of intimacy and trust between the couple. Plus, it's a fun and unique way to celebrate a special occasion or simply enjoy some quality time together.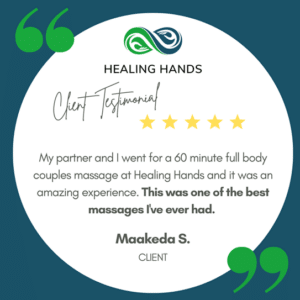 Read Full Review Here.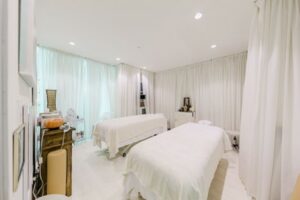 Regular couples massage sessions are a great way to support the physical health and well-being of you and your partner. After receiving a couples massage, you will definitely feel rejuvenated and energized. To make sure you enjoy your couples massage to the fullest, check out this blog that shares some tips to make the most out of your massage session.
10 Tips to Make the Most of a Couples Massage Session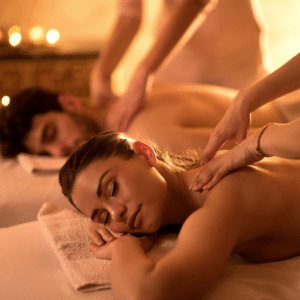 Choose a reputable spa or massage center that offers couples massage services (like the top-rated massage place in Miami…just sayin'). 😏
Communicate with your partner and the massage therapists about your preferences and any areas of discomfort.
Arrive early to allow time to relax and unwind before your session.
Turn off your phone and other electronic devices to minimize distractions.
Wear comfortable clothing and remove any jewelry that may interfere with the massage.
Breathe deeply and try to focus on the present moment to enhance relaxation.
Drink plenty of water before and after the massage to stay hydrated.
Take a warm shower or bath after the massage to further relax your muscles.
Plan a relaxing activity together after the massage to continue the relaxation and quality time. Here are some ideas.
Consider scheduling regular couples massage sessions as a way to prioritize self-care and your relationship. Note: At Healing Hands we offer a monthly membership which will give you a discounted price every time you book one of our services. Read more about our membership program and member FAQs.
Hope to see you and your partner soon! Book now. 💆🏽💆🏽‍♀️