It was 2008, and America was in the depths of the Great Recession.
It was 2008, and America was in the depths of the Great Recession.
Healing Hands founder Anastasia Yecke Gude found herself wondering what to do with her life at the ripe old age of 32.  Her career in advertising had ended with the sale of the company she had worked at since 2002.  Should she look for a similar job or forge a new path?
An international studies major and classically-trained pianist, Anastasia was never one to limit her interests, and as she adjusted to life not spent hunched over a computer at a desk all day, she began to notice how much less tension she carried in her body. The more she researched the effects of stress and tension on the body, the more passionate she became about whole-body health.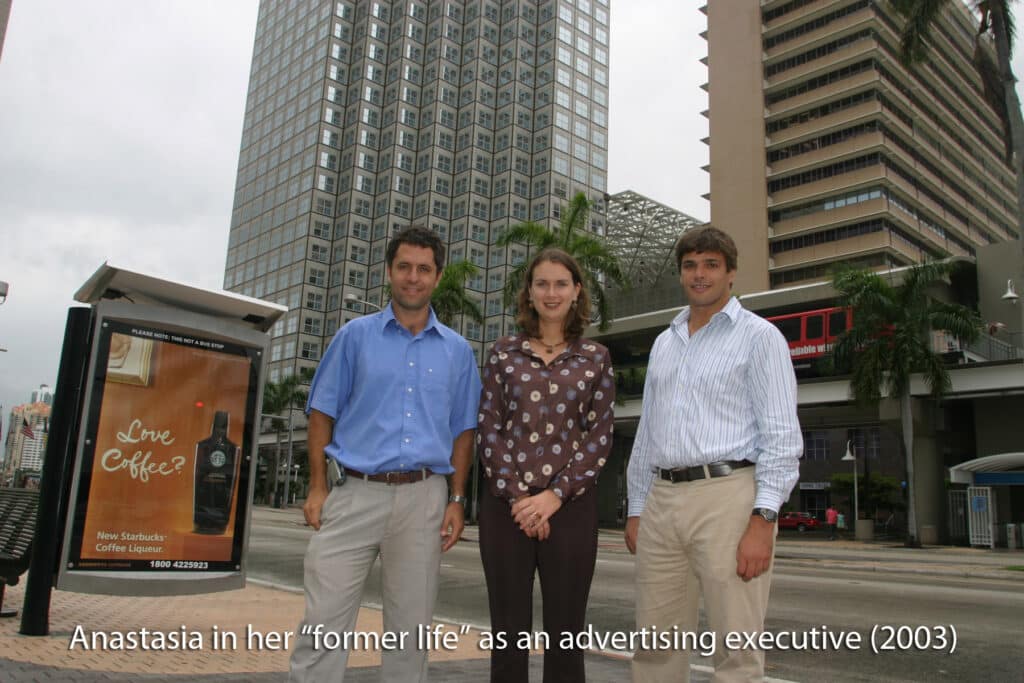 Upon graduating in 2010 from Educating Hands School of Massage, Anastasia earned her certification as a Licensed Massage Therapist and worked for several of Miami's most exclusive luxury spas and as an independent LMT. She quickly developed a loyal clientele and incorporated Healing Hands in 2011.
Anastasia worked hard to get the word out about her new company, joining local chambers of commerce and networking organizations like BNI as well as setting up small booths at farmer's markets. Her first location was a small studio she shared with several other massage therapists. Five years later in 2017, Healing Hands relocated to a larger, shared workspace at the Riverfront property in Miami's Financial District, where the mission evolved and expanded to include chair massage and a variety of corporate wellness services.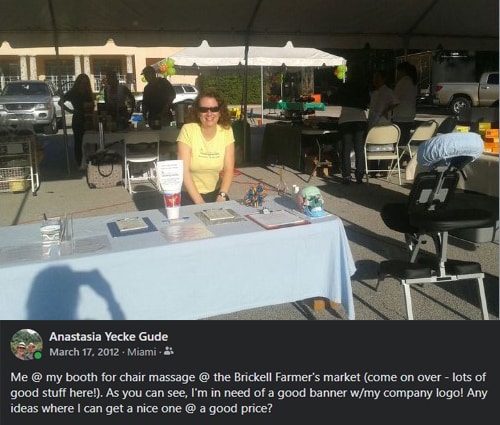 After the pandemic, Healing Hands renewed their focus on therapeutic massage and is currently in an exciting period of growth and expansion.
In 2023, the company outgrew their three massage rooms and moved two blocks closer to Brickell at the Latitude One International Business Center. That summer, they expanded their services to offer facials in addition to massage. At the end of 2023, they opened a second location in partnership with the National Hotel on Miami Beach with a contract to staff and manage their wellness retreat.
The company has come a long way since 2011, and Anastasia knows it would not have been possible without two things: our consistent clientele, especially our loyal members, and the amazing team whose skill and dedication make Healing Hands the go-to spa in Miami!