We help stressed-out professionals relax and work out the knots with customized massage sessions in a true 60-minute hour with no upcharges for add-ons like deep tissue, stretching, hot stones, aromatherapy, and cupping.
Since 2011, we have focused on empowering our customers to live their best lives by helping them unwind and work in a body that feels less stressed, more calm, and better focused.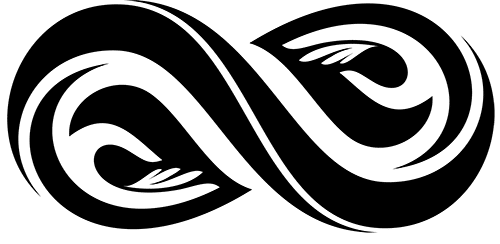 Our Difference
Healing Hands is a company that believes in giving back and helping others – and you help us do that!
Starting in October 2020, as a B1G1 Business For Good, we took the step of incorporating purpose and meaning to our business through giving.
We believe every business has the power to change lives by integrating giving into its everyday activities. Read more about how we're giving back.
Are you working long hours and feeling it?
Do you prioritize everyone else's wellbeing at the expense of your own?
We know it can be hard to make time for self-care.  Our massage membership program helps you commit to monthly massages – or more frequently, if you like – at a discounted rate.
Testimonials
Julie gives one of the best massages I've ever received in my life—and I get a lot of massages. She's able to find knots I didn't even know I had. I gained back flexibility and it's helped manage pain. She's professional and kind as well. Can't recommend her enough!
My best friend and I received the couples massage from Healing on May 20, 2022. Julie and Cedtara were remarkable. The warmth, professionalism, and incredible therapeutic skillsets made our experience unforgettable. I loved this, and will be back every time I come to Miami👏👏👏👏👏  
This was simply the best massage I've ever had. Liz was incredible, a true Angel!!! The attention to detail and especially the warm towels for the feet and hands, as well as the hot oils on the back…. Wow. RUN, do not walk, to this place!  
Had a great experience at Healing Hands this week. They were punctual, helpful and the massage was A+ quality. Will return!  
Healing Hands is amazing. Their response time is really fast. I got a full body massage with Julieta, and let me tell you it is probably one of the best massages I've ever gotten. Really, I accumulate a lot of tension around my shoulder area and neck; she was the first therapist to really dig in and get a lot of the knots out. I also loved the fact that you can customize your massage, you can focus on an area or pick between more stretching or more massage in one spot. Julieta was very helpful! I'm recommending this place to all my friends because it is really worth it!!!!!!!
Amazing couples massage with both Pilar and Julie!! The massages are personalized so if you're in pain in certain areas, they'll take care of you. From the aromatic oils, music, and massage styles, we couldn't be happier. We will definitely come back. Booking was super easy since we did everything online. They'll meet you at the entrance and will walk you in. Please make sure you wash your hands and wear your mask at all times. Located right in the Wind condo complex across from the parking attendant. Thank you again Healing Hands!
I was in town on vacation and asked for a relaxation massage, but told Julieta if she found anything that was tight to go ahead and loosen it up. She found A LOT that was tight and we spent the whole session loosening it up. I have had a lot of massages over the years and she's one of the best I've ever used. She really did a phenomenal job and if you live here and like massages, congrats, you've run across the best you are probably ever going to get.
I just had what I think might be the best massage of my life with Natalia from Healing Hands. Woah! I've been suffering from acute pain in my chest, neck and upper arm and she treated the area like no one had ever done before. She is also so knowledgeable, she explained how all the muscles are interconnected, helped me with stretching exercises and just made me feel like a new person! Amazing service, I am getting the monthly subscription, it was that good! Thank you so much Natalia for your beautiful gift.
This has become my go-to massage spot in the last couple of years!  Every massage therapist who has worked on me has done a great job.  The massages are tailored to your needs and the sessions are all-inclusive with heat application, aromatherapy and deep tissue work (whatever the massage therapist sees fit/you request). I also love Healing Hands as it is a quiet one-on-one environment vs a busy spa.  It adds to the relaxation aspect and I always feel rejuvenated after a massage.
I've been going to Healing Hands monthly for the past few months and it's been great.  It definitely helps to get the kinks knocked out regularly, especially if you do lots of outdoor activities which can take a toll (on my old body lol).  I love that I can tailor what I want and still pay the same monthly rate without any additional money for the extras.  I've had a few different sessions but Julieta has been my fave so far.
We loved our couples massage.  They were more therapeutic and healing than the typical relaxing massages.  In fact, there were stretching options, which we elected to receive.  The actual massage therapists were outstanding, very communicative and sensitive.  I neglected to mention my lower back issues and somehow she zeroed in on it and spent a bit more time in the area.  We arrived a few minutes late and they were very accommodating making sure we got the full hour.  This was one of the best massage experiences we've ever had.  If you're thinking you want a massage, start with Healing Hands.  And, the prices were extremely reasonable.
The massage team at Healing Hands continues to impress.  Last week I signed up for a massage with Pilar.  I had never met her before, she was available when I had time for the massage.  She was incredible!  After offering a glass of water and making sure I was comfortable, we went through my goals for this session, and she addressed each area.  Throughout the session, we communicated about the pressure level and she adjusted as needed.  By the end, I felt fully refreshed.  I am a father of three kids, and a weekend warrior athlete, so soreness and discomfort are always present for me.  Pilar put me back together and helped get rid of that tightness I had been putting up with.  Thanks Pilar and the Healing Hands team!
How You'll Never Be Greeted At Healing Hands…
Looking for a great facial? Healing Hands is proud to collaborate with Sonno Life.  Both businesses are located at CityDesk so it's easy to schedule a day of self-care.