Valentine's Day is around the corner and even though we'll be the first to say it's a somewhat commercialized (dare we say even a bit cheesy?) holiday, it's also a great reminder to show love and appreciation to your significant other. Spend the day surrounded by people you love: your partner, a best friend, siblings, parents, or even pets! Most of all, don't forget to celebrate some self-love too.
Following are some ideas of things to do on Valentine's Day that are not just for couples, and go beyond the typical dinner or night at the movies. So, here we go: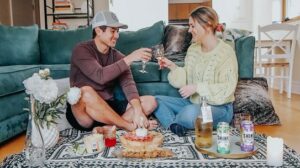 Picnic (Outdoors or Indoors)
Prep a basket with snacks you both love, some candles, and your favorite drink. Don't forget some blankets and pillows and if the weather allows it, go somewhere near a body of water or to a beautiful park. Here is a list of the best picnic spots in Miami. However, If it's rainy, (in Florida you never know) set up everything by the living room, right in front of the TV, and choose a movie or show you will both enjoy.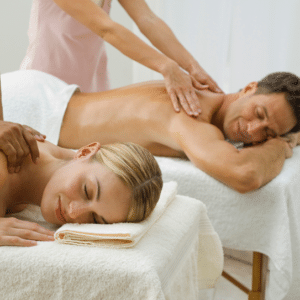 Spa Day
This is a great way to set a vibe of pampering and relaxation for the day. Getting a couples massage not only helps you receive all the health benefits a massage has to offer (tension relief, relaxed muscles, circulatory boost, lymph drainage, and more); it also helps you both to get in a romantic mood. Come visit us at Healing Hands to book your couples massage because spots are filling up fast on the 14th! 💘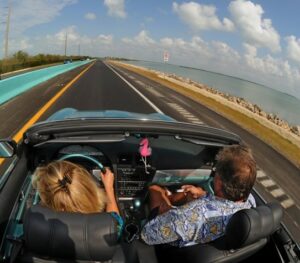 Short Road Trip
This is a super fun idea: get an early start, pack some snacks (and maybe also your bathing suits), and head off to the nearest small town. In our case, an option close to Miami which is relaxing and also fun is definitely the Keys. You can make it into a full weekend getaway with a quick stop in each key until you reach Key West, or simply stay in Key Largo for the day to enjoy the beaches, snorkeling, or simply chilling on a hammock. Here are some extra ideas of what else to do in the Keys.
Visit a Museum
There's more to Miami than just beaches and sun. There are quite a few interesting museums to visit and if you find one that you are both curious about, it can be a really fun place to visit. Here's a list of the most interesting museums in Miami! Do something out of the ordinary and surprise your loved one with a different idea this Valentine's Day.
Hoping you enjoyed our suggestions; we'll see you in our massage studio soon!
❤ Happy Valentine's Day! ❤