Happy first week of Summer!
Here begin the months of daydreaming about vacations (and hopefully taking a few as well), along with the accompanying decline in productivity.
This phenomenon is known as the "summer slump".
Check out this
infographic
created by Grasshopper that breaks down exactly how the summer months affect employees and their productivity.

25% of office workers across the U.S. feel significantly more unproductive during the summer months as a result of office temperature, lack of vacation, and summer distractions.

Perhaps this can be attributed to years of our school system conditioning us to expect THREE WHOLE MONTHS of vacation a year, and then entering the real world to find out we get a grand total of ten days (on
average
).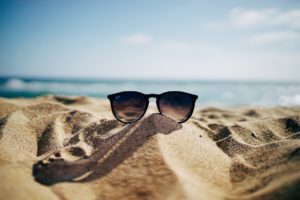 Here are some ways to get around the dreaded summer slump:
1.
Control your work space temperature –
If you can, of course.

While too hot of a temperature will definitely lead to a decline in productivity, so will freezing cold cubicles.

During the summer, many offices will overcompensate with their indoor temperatures to combat the outdoor heat, which results in freezing, unproductive employees.

T
he United States Department of Labor's Occupational Safety & Health Administration
recommends
a temperature range of 68°F to 76°F.
Fun fact
: the indoor thermal comfort regulations are based on a male's average metabolic rate and overestimates a female's, resulting in females being colder in the same temperature.

So make sure to tell your boss to take everyone into account!
2.
Exercise –
We know that exercise can improve your concentration and has a whole host of other mental benefits (in addition to the obvious physical ones).

However,
studies
have shown that employees who exercise at work
manage their time better and feel more productive on the days that they do.
So if you've got a way to exercise at work, do it.

If not, talk to us about our
corporate wellness exercise programs
.
3.
Take time for yourself –
Instead of daydreaming of vacations you can't take, take some time for yourself closer to home!

Mediate,
get a massage
, spend an evening alone binging on your favorite TV show, you name it!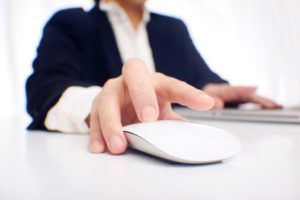 This summer, let us help you beat the summer slump.

We may not be able to control your office temperature, but we absolutely can help you with exercising and taking time for yourself.
#healingshandsmiami, #therapeuticmassage, #corporatewellness, #massage, #wellness, #summer, #office, #vacation