RELAX – REFRESH – RENEW
Swedish – aromatherapy – Himalayan salt stones – prenatal – geriatric
Treat yourself or a loved one to one of our customized full-body massage treatments.
SIMPLIFIED PRICING: enjoy any or all of the treatments below at a single price:

(Click HERE for information about our membership program)
We have gotten rid of the tiered pricing that used to vary according to the massage modality and add-ons.  Our simplified pricing lets you pay for the time you are on the table, and empowers you and your massage therapist to choose the "extras" that best help achieve your wellness goals…at no additional cost.  So treat yourself to any or all of the applicable options below:
SWEDISH MASSAGE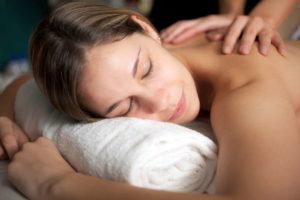 The ultimate in relaxation, this is the kind of massage most commonly given in spas. Oil is applied to the body in soothing strokes that melt away stress. Techniques include gentle rocking, effleurage (light, long strokes), petrissage (circular manipulation), tapotement (percussive techniques), and perhaps some light assisted stretching as well. Your massage therapist will perform intake with you and craft a session that best addresses your needs.
AROMATHERAPY MASSAGE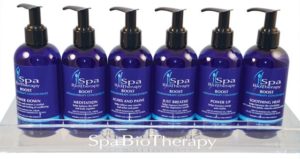 Your massage therapist will use your choice of a blend of aromatherapy oils by Spa BioTherapy in your session for maximum relaxation and enjoyment.  As a bonus, you will receive a 2-oz bottle to take home with you, or bring it to your next session for continued enjoyment.
HIMALAYAN SALT STONE MASSAGE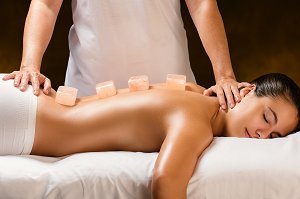 Himalayan pink salt is millions of years old and contains 84 trace minerals. Your massage therapist will warm the salt stones and apply them during a full body massage. Upon absorption through the skin, the minerals help balance the body's pH levels. In addition, they help improve circulation, calm the nervous system, and help restore proper metabolism.
PRENATAL MASSAGE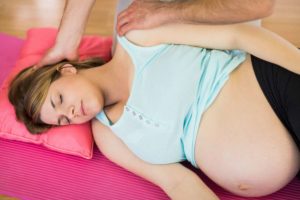 Nothing causes more changes in the body – hormonal, muscular, visceral – than pregnancy. This can result in considerable discomfort for the mother-to-be. Prenatal massage is performed in the side-lying position, which eliminates pressure on the abdomen while providing greater access to muscles of the shoulder joint, hip joint, abductors, and other areas.
GERIATRIC MASSAGE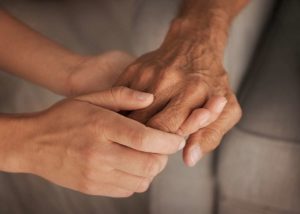 The power of therapeutic touch increases as we age.  The healing properties of massage – including increased circulation, improved muscle tone, and release of endorphins – are highly beneficial to the senior population in particular.  In addition, geriatric massage provides improvement in length and quality of sleep as well as a lowering of stress, anxiety, depression, and loneliness.
All of our massages are performed with organic coconut oil. Because coconut is not a nut, it does not trigger reactions from individuals with nut-related allergies; however, if you have any kind of allergy or sensitivity, please let your massage therapist know prior to the start of the session.