If you ask your massage therapist whether he/she is happy with their career, most likely you will get a YES as an answer. Why? Being able to treat clients with your hands and seeing the positive impact massage has on their lives is part of what makes a career in massage therapy meaningful. Professional massage therapists report an extremely high job satisfaction rate: "Overall, 88% of surveyed massage therapists are 'very satisfied' or 'satisfied' with their careers. 99% of massage therapists believe their work has a positive impact on their clients." Read full study results here.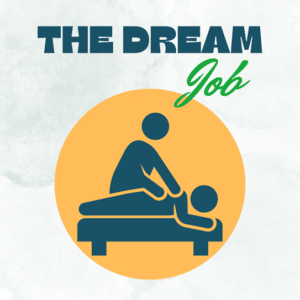 In order to understand why massage therapy is a great career, let's answer some of the most frequently asked questions about the profession.
❓Where Can I Work As A Massage Therapist?
There are a wide variety of places to work as a massage therapist: hospitals and medical centers, spas and resorts, sports and fitness franchises, cruise ships, and many more. The demand for massages is growing so you also have the freedom to work privately with your own clients, either in your own massage studio or in the comfort of their home.
❓Do Massage Therapists Work 40 hours A Week?
Yes…and no. Because massage therapists' schedules are appointment-based, their work hours can vary significantly from day to day and week to week. You can choose to be available all day and be fully booked; then limit (or block) your availability for the next day. The therapist can choose the days and hours they want to work. It can be a great career option for people who want to make a living while having time to do other things they love (unless you work in a clinical setting like a chiropractor's office where they have a Mon-Fri/9-5 schedule).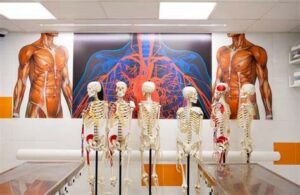 ❓What's The Process To Get Licensed?
Massage therapists can often earn a degree in less than 12 months. But there is a LOT to study, including college-level Kinesiology, Physiology, and Anatomy courses in addition to massage techniques. After the course, you need to pass the state exam and a background check, and you're licensed! Our license has to be renewed every 2 years, and it requires therapists to take workshops and classes such as:
Trigger Point therapy
Prenatal massage
Cupping
Reiki
Infant Massage
Myofascial Release
Lymphatic Massage
There are a few required classes as well, including Law & Ethics. But overall, the massage therapist has the freedom to take whichever classes they want to learn more about. We never stop learning and expanding our knowledge about massage therapy and the human body.
❓What Is The Salary Of A Massage Therapist?
This one is another tricky question. A quick online search will tell you between 40K-70K yearly. However, as we mentioned earlier, massage therapists can work at a variety of places, and be as busy (or not busy) as they want to be. Additionally, they can have their own private clients, which gives them the freedom to charge their own prices (average $100-$200 an hour). Also, having a massage therapist license gives you the freedom to open your own practice office or spa, where you can hire more therapists according to the traffic and demand you create.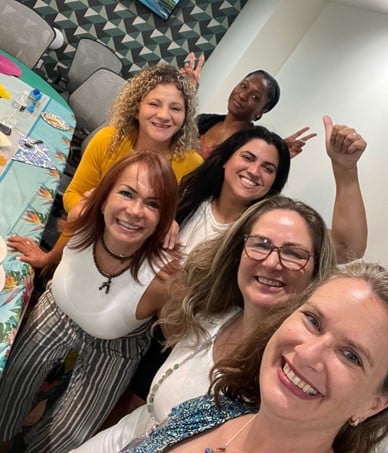 ❓What's The Work Environment Like?
Once again, the answer varies as it depends largely on whether you go to work at a franchise, a five-star spa, a medical office, or on your own. As we wrote in another blog post earlier this year, no matter where you work it can sometimes feel a bit isolating (since the majority of the workday it's essentially just you and the client in a small room, mostly not talking, for the duration of the session).
🌟At Healing Hands, we try and counter the isolation with ongoing contests, get-togethers, and a group chat. We value our therapists and have a healthy relationship with the whole team. This is very important for the therapists, since massage is energy-related work. It's nice to work in a good mood with a full tank of energy instead of at a toxic place that drains you before you even begin your first massage! 😢 Book with us today; we love our massage career at Healing Hands! 🤗