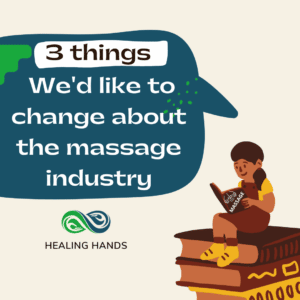 "Nobody's perfect" – a similar phrase could easily be applied to any industry out there. While there are many great things about the massage industry, there are lots of things we wish we could change for the better, too. Check out some below:
ISOLATION
Unfortunately this is something that is a big part of being a massage therapist. We often feel isolated and alone throughout our workday. Why?
Picture this: we work alone, in a quiet room, with a client who is usually silent (or even sleeping) for the majority of the session. We have minimal communication with other therapists throughout our working hours. This leads us to crave that social/human interaction, and that's why we frequently need a good talk with a friend or partner when we get home!
PROFESSIONAL MISCONCEPTIONS
Many people think massage is an easy career. "It's just rubbing someone's back. Big deal!"
Ummm…BIG NO.
In order to become a LMT (Licensed Massage Therapist), we have to study 500+ hours of not just "rubbing backs" but the history of massage, professional ethics, proper body mechanics, the basics of Chinese medicine, kinesiology and physiology, and human anatomy…meaning all systems: digestive, respiratory, circulatory, nervous, lymphatic, and especially the skeletal and muscular systems, as well as the associated pathologies.
We have to learn the names of the bones and muscles, where they attach and insert, what actions they perform, etc.
But after all that schooling, we're still not done.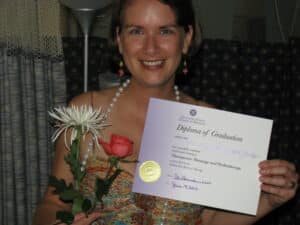 In the state of Florida, upon graduating from an accredited massage school, we are also required to take and pass the Massage and Bodywork Licensing Examination (MBLEx) administered by the Federation of State Massage Therapy Boards (FSMTB).  We also undergo a background check and have our fingerprints registered with the Florida Department of Health.
Every two years, we are required to renew our license by taking 12 hours of classwork focused on massage therapy technique, skills, and protocols; classes on preventing medical errors, professional ethics, Florida laws and rules, human trafficking awareness; and 5 general hours of study.
And of course, every day at our job is different: each client is unique, with different musculoskeletal issues, discomforts, pains, and injuries. It ain't easy!
COMMERCIALIZATION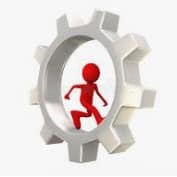 The massage industry is growing fast. The problem with that is when big companies and franchises try to treat massage therapists and clients like a factory assembly line and only see the money aspect of the business. They charge low prices to get more clients through the door and they pay a very low salary to the massage therapists. The therapists end up worn out from the amount of back-to-back massages, affecting the quality of their work. There is not enough time to properly assess or treat the needs of the clients, who feel rushed and unsatisfied. This quickly creates a downhill spiral for all involved parties.
TO END ON A HAPPY NOTE…
We are really glad to see (even before the pandemic but certainly more today) that the massage industry is starting to be seen more as a necessity and less as a luxury! The public is becoming educated and aware of the many benefits of a massage, including: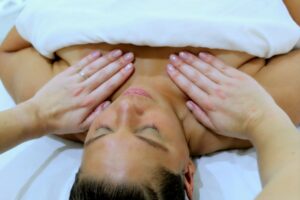 – Better blood flow
– Increased flexibility
– Relaxation for mind and body
– Lower stress, tension, and inflammation
– Improved immune function
– Relief from pain and muscle soreness
…among others! COVID reminded us all of our human need for face-to-face connectivity, as well as the importance of therapeutic touch.
Hope to see you soon at Healing Hands! 🙌🏼