There's nothing like a good massage. It's one of the few things that not only FEELS good, but DOES good for our body, mind, and spirit. But do you know HOW this all works – specifically, how massage helps us feel our best? If not, read on: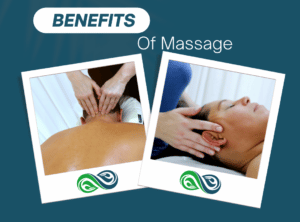 Massage facilitates sleep. Do you suffer from insomnia? Immersing yourself in a state of relaxation boosts the production of melatonin, the sleep hormone. You will sleep like a baby!
Massage helps improve blood flow. Better circulation serves to detox the body and makes the skin look more radiant.
Massage strengthens the immune system. The lymphatic system works hand in hand with the circulatory system. When stimulated, they work to flush toxins out of the body.
Massage can relieve headaches. The stresses of everyday life force us to keep the muscles of the neck and back rigid – but massage relaxes away that tension. Say goodbye to a tight neck!
Massage reduces inflammation and promotes wound healing. The use of centripetal strokes (towards the heart) during a session helps the body eliminate stagnant fluids that cause inflammation, quickening the healing process.
Massage relaxes tissues to relieve premenstrual pain. Massage activates our nervous system and causes the release of the hormones that relieve pain, decreasing menstrual cramps.
It's a fact that massage is one of the most effective and comforting techniques to stimulate the body and mind.
We always recommend that you schedule your massages proactively (on a regular basis), instead of reactively (i.e., only booking a session when you are in severe pain). In this way, the massage will become more of a maintenance plan, rather than a "I NEED A MASSAGE BECAUSE I'M IN SO MUCH PAIN" plan.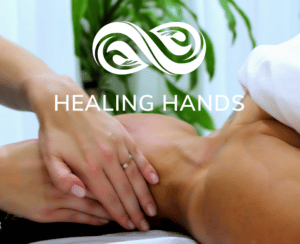 We have six great therapists in our studio, and you can try them all until you find your perfect match! Once you've picked your favorite, we suggest you sign up for our membership program, which is a great deal for locals (20% savings!). The discounted monthly rate helps you commit to a monthly massage regimen. Trust us, you will thank us later. 😊 You can read testimonials from our many happy clients in our Google and Yelp reviews! Membership FAQs are here.
We can't wait to see you all at the studio and welcome you to try our Healing Hands!