Happy Veteran's Day! Veteran's Day became a national holiday in 1938 which means that for 80+ years, we have been celebrating the sacrifices and contributions made by veterans – living and deceased – that have helped us remain a free, and strong, country.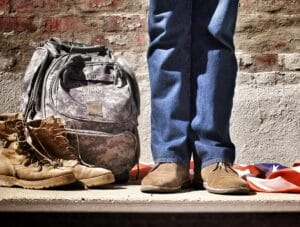 The gratitude that we feel cannot be overstated. Here are some quick stats from History.com that exemplify the huge impact and importance of today:
2 million living veterans served during at least one war as of 2018.
9 percent of veterans are women.
7 million veterans served during the Vietnam War.
3 million veterans have served in support of the War on Terrorism.
Of the 16 million Americans who served during World War II, about 496,777 were still alive as of 2018.
Today we encourage you to take a moment to thank any veteran or active duty service member that you know for serving our country, and for helping to make our freedom possible.
As for us, we like to do monthly discount codes at Healing Hands. However, we wanted to dedicate THIS month to veterans and active service members. With the code VET15, any active duty service member or veteran can book a massage of their choosing for $15 off. Or perhaps, consider a gift certificate for a special veteran in your life.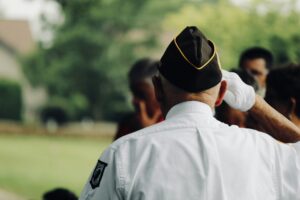 We want to sincerely thank all veterans for everything they have sacrificed for our country. Thank you.