To purchase a gift certificate, please see below:
Massage Gift Certificates
Thank you so much, your establishment is wonderful.  You're the only place that would allow me to not only purchase but also customize a gift certificate online!  So 5 🌟's to Healing Hands, also 5 🌟's for having a user-friendly website and getting back to me with answers so quickly!!  Thanks again.
For the specific sentiment you would like to appear on the gift certificate, either fill out the Comments/Instructions to Merchant in the PayPal link or simply contact us as we are happy to help!  Please allow 24 hours for email delivery of gift certificate, and remember to check your spam or junk mail folder if you don't see the gift certificate in your inbox.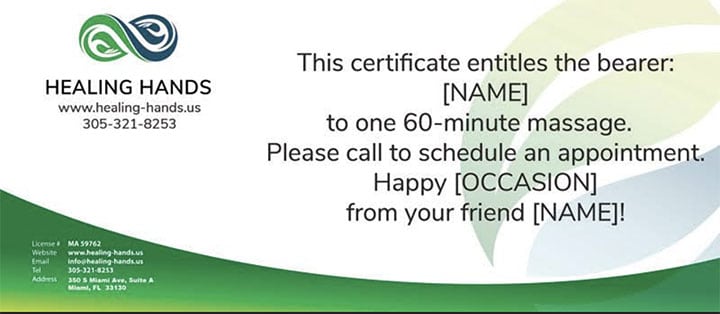 How You'll Never Be Greeted At Healing Hands…