We've got news! This
Wednesday, March 20th is "Global Massage Makes Me Happy Day". There really is a holiday for everything (can we make an International Free Coffee
and Donuts Day?!). Anyway, we're all for

this
initiative
launched last year by the Global Wellness Institute (GWI).
The initiative aims to "celebrate the healing powers of massage
therapy and promote its benefits through research and education, advocacy and
global awareness".

This is accomplished
through promoting the practice of massage therapy and careers in massage
therapy worldwide, and by delving into the current available research in order
to facilitate the merging of healthcare/wellness practices and massage.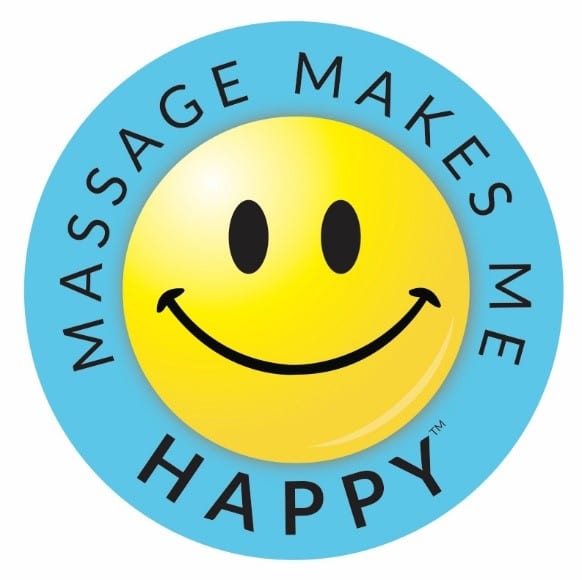 This mission is something we whole-heartedly believe in.

Massage has been proven to provide tremendous
benefits and help alleviate countless ailments, but the underlying theme that
we (and the Global Wellness Institute) have caught on to is that the benefits
of massage therapy increase when massages
become an ongoing part of your wellness routine.
Massages are often thought of as a "treat" or something
that you should use sparingly, but this shouldn't be the case.

Yes,
they can feel like a treat, but they should really be a regular part of your
healthcare routine.

You can access the brief
put together by the GWI on the research supporting these claims
here
.
The true power behind GWI's initiative is in the very
first word of its message: celebrate.


Let's CELEBRATE massage therapy and its
many wonderful mental and physical benefits.

After all, massage should make you happy!

And while it should be an ongoing part of your
wellness routine, it's also just an amazing way to liven up your week and
provide some much-needed endorphins.

We
love the message behind the slogan.

After
all, the logo is a huge smiley face (we think it's how you'll look after a
relaxing
massage
)!
Want to join in on the fun? To celebrate you can:
Get a
massage

Give
a massage

Gift a massage


(this would make a wonderful hump day surprise for a special someone…just sayin'!)
Happy Global Massage Makes Me Happy Day!

Take this as a sign to come see us this week.

After all, it would make us happy to help make you happy.
#healingshandsmiami,
#therapeuticmassage, #corporatewellness, #massage, #wellness, #happiness,
#healthylifestyle, #holidays, #global