You might have seen our "Coming Soon…" posts on social media. We are thrilled to announce that we are super close to our moving date, June 1st!! Our new location will be located in Suite 1712 of the Latitude One Building here in the West Brickell neighborhood (just two blocks from our old spot). This expansion is a result of your continued support and loyalty, and we are excited to enhance our services for you.
View this post on Instagram
 With this new location, we will be able to provide you with even more convenience and accessibility. Our team is ready to serve you with the same high-quality service that you have come to expect from us.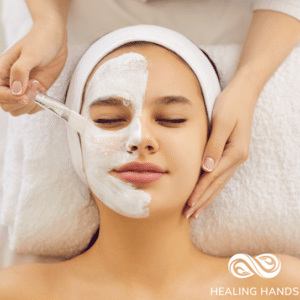 Aaaaaaaaand, we have a big plus! We are now adding facials to our menu and, coming soon, a variety of facial products for you to sample and purchase.
The new location will have 6 rooms in total:
2 massage rooms
2 couples massage rooms
2 facial rooms
We will also have a fabulous (and fully bilingual) front desk manager named Dahlia ready to assist you from 9:30am-6:30pm, as well as an indoor reception area. Stay tuned for a virtual tour of the place once the last touches are fully finished!
We can't wait for you to come check our new location out and try the new services we have to offer. We look forward to seeing you soon; BOOK NOW for any date after May 31 and enjoy your massage (or facial) in our new location! 🙏🏽 See you there. 🤗