Sports massage is recommended for athletes and people with active lifestyles. During a break between workouts, deep tissue massage work with the main muscle groups allows you to keep them in good shape. It also helps make recovery easier and faster.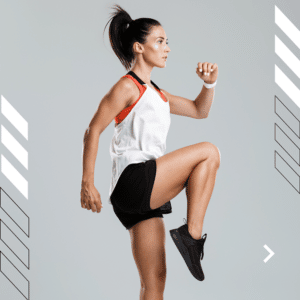 Sports massage can also be performed "pre-event" or "post-event," meaning before or after an activity such as a race or any other sporting event.
The pre-event massage is usually administered at a faster speed, stimulating the muscles and giving an extra energy boost to the athlete to perform at his or her best.
The post-event massage has a more soothing effect to relax the muscles after finishing such an extensive workout. A lot of stretching is performed as well. Healing Hands has been providing post-event massages at the Key Biscayne Lighthouse Run every year since 2018 (check out the pic below).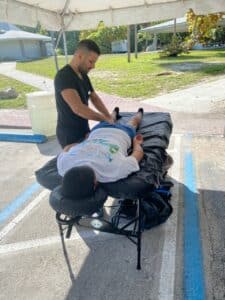 Even though sports massage is a great way to increase an athlete's performance, it can also be performed on someone who is not a professional athlete, but wants the benefits of having the deeper layers of muscle massaged and stretched out.
What happens during Sports Massage?
Normal blood circulation is restored and more oxygen is supplied to the tissues.
Muscles and ligaments are strengthened and their flexibility is increased.
Post-workout tension is relieved.
Lactic acid (the main cause of muscle pain) is flushed out.
The body relaxes and is able to heal at a faster rate.
All this means that the cells will be able to generate more energy, allowing you to perform more intense workouts. Regular warm-up exercises do not produce such a strong effect!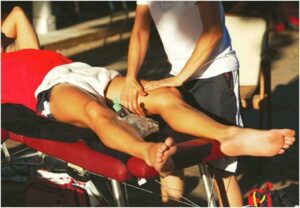 Now that you know the benefits of a sports massage, you can see why it is not only for athletes but for anyone on the go with an active lifestyle. Why not try one for yourself? Book a massage with one of our experienced and professional therapists!