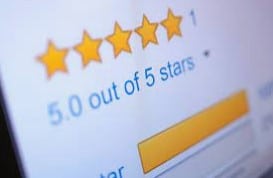 Nowadays, it's practically a MUST to do a little online searching before paying for a service or product. Whether it's a restaurant, a spa, a show, or simply online shopping, we are always looking for opinions that help us feel confident that the place or service we are about to pay for will be worth it. That's why review sites like Yelp or Google Reviews are so useful.
At Healing Hands, we can proudly say that we have a 5.0 average on Yelp with 90 reviews, and a 4.9 on Google with more than 100 reviews (#s are from July 2022).
Read on to see what our customers have to say about us, all through feedback collected from actual clients who left reviews on Google and Yelp.
LATEST REVIEWS ON GOOGLE:
(read more Google testimonials here)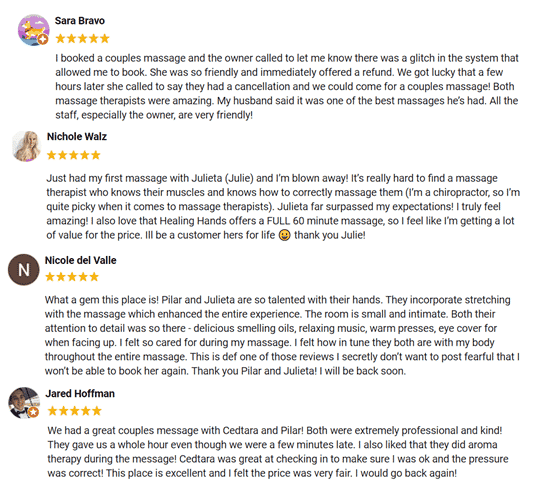 LATEST REVIEWS ON YELP:
(read more Yelp testimonials here)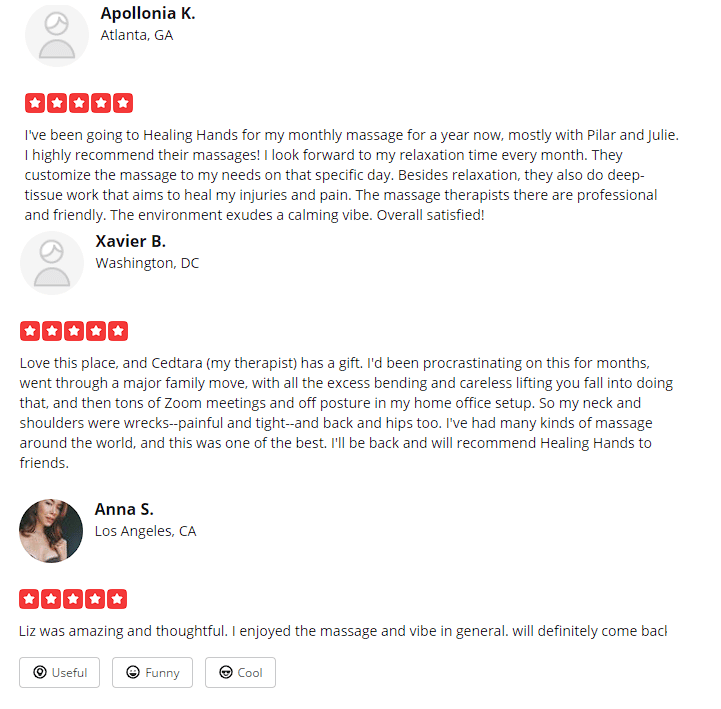 Our many satisfied massage clients say it all!  In fact, we even encourage you to read the very few one-star reviews because…well, you'll see. 😊 So, what are you waiting for? Come check us out! Get a massage by any of our great massage therapists – as you can tell, you won't be disappointed. 😁