This week we'd like to introduce Pilar and Cedtara, two great massage therapists who have been working with us for a while now. You can book with them to meet them in person.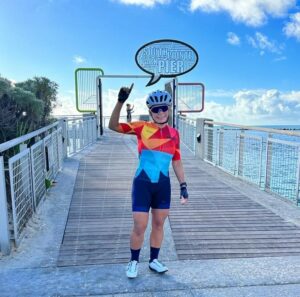 Meet Pilar
Pilar is from Cali, Colombia. Her massage career started in the year 2000 and consisted primarily of postoperative treatments. When she arrived to the US in 2013, she revalidated her massage license at Educating Hands. At that point, she decided to specialize in the therapeutic side of massage, as she came to feel more passionate about that aspect than the aesthetic one.
Pilar is the proud mother of two beautiful adult children,. Now that they are working professionals, she can fully dedicate her time to doing what she likes, which is helping people feel better through massage. She also loves sports, especially cycling. She rides 3 to 4 times a week. 🚴🏼 She loves nature and considers herself a happy woman who loves everything she does!
Meet Cedtara
Cedtara is a southern girl, born and raised in Miami with a proud Bahamian heritage. She initially went to Miami Dade College but once she realized the many ways massage empowered her to help people heal inside and out, that became her true passion. Cedtara received her massage license in February of 2018.
Like any good Miami native, the beach is her favorite place to go to have peace. 🏖️ Some mornings she does yoga by the sand and afterwards, she longboards down the boardwalk. Cedtara's family means everything to her and she really enjoys spending time with them and teaching her younger cousin how to draw and skateboard.
Stay tuned for next week's installment of Meet The Team! 🤗