For the next few weeks, we won't be posting the usual wellness-related blog. Instead, you'll be introduced to our awesome massage therapists.
As you probably know, we recently expanded our massage studio. This means more excellent therapists are joining the team. For now, you might already be familiar with Anastasia, Pilar, Julieta, and Lizette. There are some new faces too, and we will do a proper introduction of everyone over the next month!
Read on to learn more about two of our massage therapists and take a closer look into their day-to-day lives outside of the studio.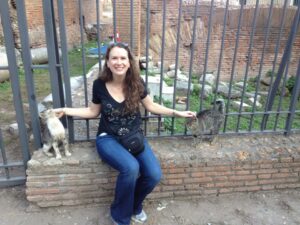 Meet Anastasia
Founder of Healing Hands, Anastasia is most passionate about 4 things: massage, travel, helping others, and cats. 😸 When she's not giving massage or running the company, she enjoys participating in community service projects with B1G1 and her Rotary Club and raising money for various worthy causes. She also volunteers as a surgical tech with The Cat Network.
Anastasia and her husband Erik have 1 dog and 3 cats, and have served as the foster parents to many other cats for whom they've happily found forever homes (after working with The Cat Network to ensure they've been sterilized, vaccinated, and microchipped).
After graduating college in the late '90's, Anastasia traveled the world for almost 4 years as a flight attendant, visiting more than 50 countries. She also lived in Mexico for a few years, where she fell in love with the culture, the people, and tacos al pastor!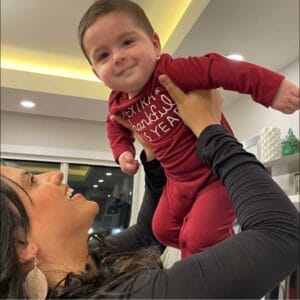 Meet Julie
Julie has been with Healing Hands since March of 2019. In 2011, she enrolled at Beauty Schools of America. She admits that she initially signed up simply because of her love of makeup. But since the makeup course they offered had massage included, she decided to give it a try. Soon massage became one of her biggest passions!
Julie also plays piano. 🎹 She studied piano when she was little and loves classical music. Julie also loves nature and outdoor activities such as camping. She describes "a tent surrounded by nature" as the perfect vacation.  Nine months ago, Julie discovered her biggest love and passion of all when she gave birth to her son Thiago! Julie and her husband couldn't be happier.
Hope you enjoyed learning a little bit more about two members of our team. We will introduce the rest in the coming weeks so stay tuned!