4 of the World's Weirdest Massages
Here at Healing Hands we offer many different kinds of massage, but…nothing that would make you question if it's even legal. However, elsewhere in the world, there are some downright WEIRD massages that are offered. We dug into some of the strangest ones, and here's what we found:
Snake massage: Human massage therapists are so 2020. Why not have snakes massage you instead? No, that's not a joke. Seriously, you can get massaged by snakes in many places of the world, including Poughkeepsie, New York. The massage is said to reduce muscle and joint pain, improve blood circulation, and release endorphins. Then again, that sounds a lot like the benefits of a regular massage. Minus the chance of being bitten.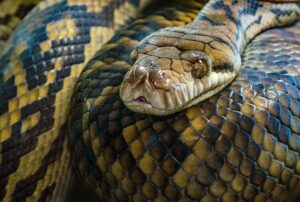 Thai elephant massage: If snakes aren't your thing, maybe elephants are. We couldn't find any real reasoning for this. In Thailand it's often marketed as a fun activity. However, beware of the fact that animal cruelty may be at play here as elephants are trained from an early age using fear-based methods designed to make them easier to be controlled by humans, and may have been poached. Also, here's to hoping the elephant doesn't lose its balance.
Knife massage: Next up on the list of terrifying massages, we have the good ol' knife massage. This massage is said to target the "qi doors" or pressure points (similar to acupuncture). Practitioners also believe that the knives absorb bad karma. The knives look like meat cleavers, and are gently tapped against the receiver's body (who is covered with a towel, thankfully). Care to try it? We'll pass.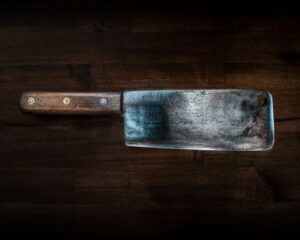 Hammer massage: This kind of massage (originating in Thailand) is actually called Tok Sen, but has been dubbed the "hammer" massage because it uses a small mallet and wedge, often made of wood from the tamarind tree, to stimulate the energy points and lines of the body. The combination of vibration from the mallet and stretches and manual pressure make the massage a very unique experience. Out of all the massages on this list, this one seems the least insane, does it not?
Anyway, we promise if you book a massage with us, we won't try and relax terrify you with any snakes, elephants, knives, or hammers.