Only one more day to go in 2020, WHEW! 2020 wasn't ALL bad though. Here are some highlights from 2020, as well as our goals for the new year: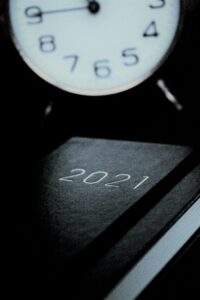 Virtual Services:
In 2020 we not only transitioned from on-site to virtual corporate wellness, but we have also expanded our offerings (from our "core four": yoga, Zumba, mindfulness, and tai chi) to include more than 12 virtual options such as self-massage, nutrition, chair yoga, and Pilates. We recently partnered with our client Greenspoon Marder to put on their law firm's very first virtual health fair, which included takeaway handouts for all participants so that they're able to put into practice what they learned. In 2021 we look forward to further expanding our offerings, while continuing to maintain the same quality we value so highly.
B1G1:
We joined B1G1 in October and as of 12/21 we've had 2,937 giving impacts to date.  They include: providing 392 days of access to life-saving water to families in Cambodia, purchasing 70 days of learning materials for children in Ukraine, and more.  The screenshot below shows our impacts broken down by UN Sustainable Development Goals, and this is only from October through now. We're so excited to see what we can do to continue making the world a better place in 2021.
Goals for 2021:
And here's where it gets really exciting. In 2021 we will be putting together a more comprehensive wellness program that will include aspects of what we believe to be all 8 dimensions of wellness, including: physical, social, spiritual, environmental, occupational, emotional, intellectual, and financial. We want to have a more robust product and be able to serve ALL of our client's corporate wellness needs in 2021. Stay tuned for more!
What are your goals for 2021? Email us at contact@healing-hands.us with your biggest wellness goal in 2021 and we'll pick one winner to get $20 off of a massage of their choice. Happy New Year!