RECOVER – RESTORE – RECHARGE
Deep tissue massage, stretching, hot stones, cupping, and CRT (Cranial Release Technique)
For athletes and those looking for pain relief via targeted massage.
DEEP TISSUE MASSAGE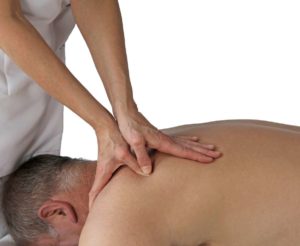 A massage method focusing on realigning the deep layers of muscles and connective tissue (called fascia) through kneading and the application of slow, powerful pressure. Benefits include improved range of motion and posture, as well as stress and pain relief. This kind of massage (as well as therapeutic stretching and massage cupping) is targeted toward athletes and people with deep, chronic muscle knots. 60 MIN: $100 / 75 MIN: $125 / 90 MIN: $150
THERAPEUTIC STRETCHING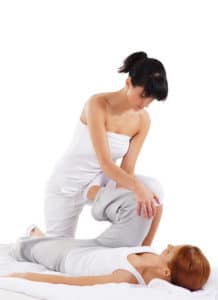 Using a combination of Thai stretching, sports massage, and PNF stretching techniques, your massage therapist will work to unlock your body's deep knots and help flush out lactic acid. Active feedback about appropriate levels of pressure and limits of stretching is encouraged in every massage, but is especially important in this case. An ongoing dialogue with your massage therapist during this session is essential. You can expect to have some soreness after this intense massage, but ultimately your muscles will thank you! 60 MIN: $105 / 75 MIN: $130 / 90 MIN: $155
HOT STONE MASSAGE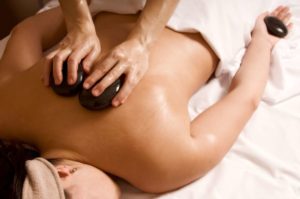 A variation on traditional massage in which stones and/or heat packs are used, generally heated to around 110-120°F.  Oils are first massaged into the skin utilizing Swedish massage techniques.  The relaxing strokes make it easier for the body to absorb the warmth from the stones.  The stones release heat as they calm and relax the muscles, and are incorporated into the strokes of the massage. The application of heat provides a similar end result as a deep tissue massage, without the potential soreness that can result. 60 MIN: $115 / 75 MIN: $142 / 90 MIN: $170
MASSAGE CUPPING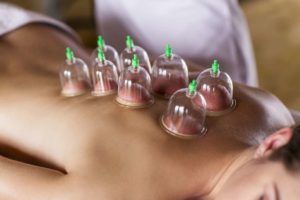 Cupping is an ancient Chinese technique that increases circulation in a specific region to stimulate healing. It is especially effective at relieving sore muscles and stretching tight fascia. Cupping helps the muscles benefit from new blood flow, which simultaneously flushes out the lactic acid and stress hormones that can build up in those tissues and cause stagnation. Be prepared for some reddish-purplish marks where the cups are applied. The marks typically last 3-4 days and lessen with subsequent treatments. Please note that our massage therapists combine cupping with deep tissue massage. 60 MIN: $110 / 75 MIN: $135 / 90 MIN: $165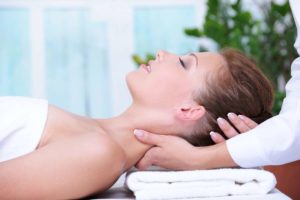 CRANIAL RELEASE TECHNIQUE 
When you're stressed, your brain is giving most of its attention to helping you survive because it thinks you're being threatened.  A session of Cranial Release works to shift the brain out of "fight or flight" and back to a state where it is focused on making sure that the body is working optimally.  Click here for more information on this powerful treatment (not to be confused with cranio-sacral work). ADD THIS SERVICE ON TO ANY MASSAGE WITH ANASTASIA FOR $25
All of our massages are performed with organic coconut oil. Because coconut is not a nut, it does not trigger reactions from individuals with nut-related allergies; however, if you have any kind of allergy or sensitivity, please let your massage therapist know prior to the start of the session.